Staff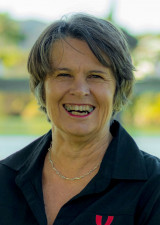 Jenny Greaves
Manager
Jenny has been the manager of the Gisborne Volunteer Centre since 2005 and has been passionate about promoting and supporting the volunteer sector. Jenny has been volunteering from a young age and has served on a variety of organisations in the recreation, education and community sectors and is currently a COGS Committee member.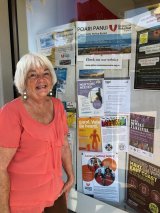 Trina Northcott
Administration Support
Trina has been GVC's Administration Support for the last two years. She comes from a varied administrative background in service industries with a passion for document management and organisation. Her volunteer experience spans over three different countries, having volunteered since her early teens including service on a number of committees and as secretary on a school board of trustees.
Trustees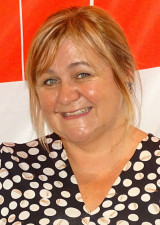 Amber Aitkenhead
Board Member
Amber Aitkenhead's whakapapa is of Nga Puhi descent yet her family are early European pioneers and she was born and grew up In Turanganui-A-Kiwa. Having travelled extensively and lived overseas she has always been drawn back to our wonderful community in Gisborne because it's rich history is underpinned by a strong sense of whakawhanaungatanga.
With a background in Health Science, In her spare time Amber works full time at ACC, she says that her Irish husband Neil and their three children "have been bitten by the volunteer bug too and love bringing our creative minds together to identify opportunities to unite people, celebrate diversity and make a difference.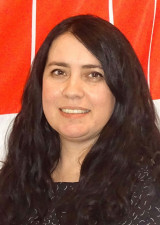 Nicki Liversage
Board Secretary
Nicki has been a board member since 2019 and enjoys getting involved in her new community. She brings with her experience in the education, tourism and health sectors as an educator and HR professional.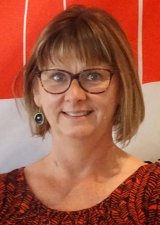 Hilary Pickering
Treasurer
Hilary is a Gizzy local - returning to Gisborne in 2018 after 27 years away. She currently volunteers at Seasons, the library, Muscular Dystrophy, and at events like Christmas wrapping. Before moving into a paid positon with more hours, Hilary worked in our office each Friday, providing reception and administration support.
With a background in accounting, Hilary was the ideal person to take on the Treasurer's role when it became vacant.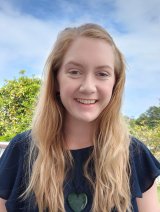 Katie Brown
Board Member
Katie's involvement in volunteering has included the Fire and Emergency, Surf Lifesaving and the YES programme, as well as mentoring at Campion College when she was at school, earning her a GVC Certificate for Youth Volunteering in 2016. Of her new role of the GVC Board, Katie said "It is such a privilege to be on this new exciting adventure. I have always imagined that being a part of a community can be so rewarding, even an honor to stand amongst the space of growth / making a difference. Most importantly the people that I work with but also those I can make a difference for."
During her spare time you'll find Katie exploring New Zealand or out in nature. When she gets the chance, homemade baking is normally where she's at, listening to personal and business development books. Katie works in the Tourism and Hospitality industry, so she enjoys a good brunch.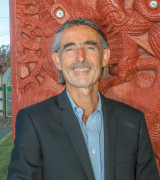 Neil Smoker
Chairperson
Neil has lived and worked in Gisborne since May 2005, after moving with his family from the UK. He is an ex-commercial banker with 32 years experience, and has been running his own small consultancy business since 2021. He is also an active solo musician.
NZ volunteering has mostly been through his church, leading finance, pastoral care and music teams. Since 2015 he has been a board member of Tairawhiti Connext Charitable Trust which has facilitated bikes/ bike tracks in local schools, initiated science training for primary schools on the East Coast and supported digital learning across primary, intermediate and secondary schools in the district.
He is married to Louise with two adult children.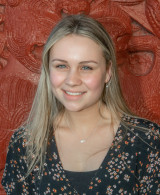 Ruby Aitkenhead
Youth Representative
TBA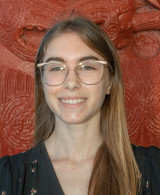 Laurence Guité
Youth Representative
TBA