Staff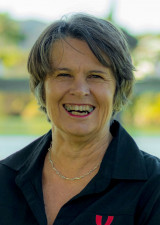 Jenny Greaves
Manager
Jenny has been the manager of the Gisborne Volunteer Centre since 2005 and has been passionate about promoting and supporting the volunteer sector. Jenny has been volunteering from a young age and has served on a variety of organisations in the recreation, education and community sectors and is currently a COGS Committee member.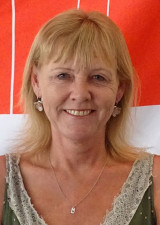 Ros Faulkner
Volunteer Services Coordinator
Ros is a service volunteer coordinator at the Gisborne Volunteer Centre. Ros has a lengthy background in the not for profit sector and years of volunteering experience. She is passionate about supporting not for profit organisations to have successful experiences and ways of working with volunteers, facilitating a regular peer networking group for volunteer managers. Alongside recruiting volunteers Ros is involved with events, projects, workshops and newsletters.
Trustees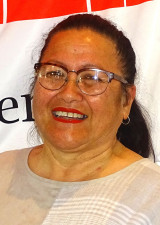 Michelle Whitley
Board Member
Kia ora I'm Michelle Whitley, married to Bruce, we were both born and bred in Tairāwhiti. We have 7 children, 3 grandchildren. We are both passionate about this community and work hard empowering others to love and respect not only others but especially themselves, that is why we love to involve ourselves in community organisations that work for the betterment of others.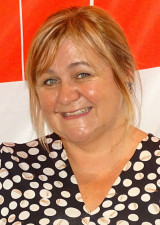 Amber Aitkenhead
Board Member
Amber Aitkenhead's whakapapa is of Nga Puhi descent yet her family are early European pioneers and she was born and grew up In Turanganui-A-Kiwa. Having travelled extensively and lived overseas she has always been drawn back to our wonderful community in Gisborne because it's rich history is underpinned by a strong sense of whakawhanaungatanga.
With a background in Health Science, In her spare time Amber works full time at ACC, she says that her Irish husband Neil and their three children "have been bitten by the volunteer bug too and love bringing our creative minds together to identify opportunities to unite people, celebrate diversity and make a difference.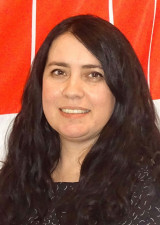 Nicki Liversage
Board Member
Nicki has been a board member since 2019 and enjoys getting involved in her new community. She brings with her experience in the education, tourism and health sectors as an educator and HR professional.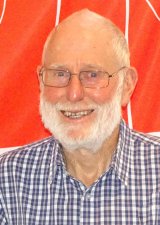 Brian Cochrane
Board Member
Brian has served as our treasurer since 2011. He has been an active volunteer both locally and internationally for over forty years. He is heavily involved in the Tairāwhiti community working with groups including Community Patrols and Land, Search and Rescue. On top of this he still finds time to ensure that the finances of the Gisborne Volunteer Centre are in great working order. He is often contributing at events and is an integral member of the GVC team.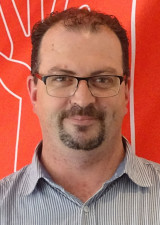 Mike West
Chairperson
Mike has served on the board since 2017 and is currently the Chair of our board. Mike has served on a variety of non profit boards including Toastmasters clubs in Gisborne and Wellington, the Tairawhiti Multicultural Council and the Tairawhiti Kiwisport Board. Mike received a Tairawhiti Man of the Year Award in recognition of his community work in 2017.
With a background in Business Analysis and Auditing Mike ensures our policies are kept up to scratch and tries to keep order at our board meetings. Outside of work Mike is run off his feet trying to organise 4 kids, 6 cats and 2 dogs all while trying to finish his house!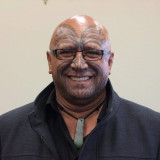 James Houkamau (Hemi)
Board Member
James is Ngāti Porou born and raised in Wellington. he is a teacher by profession, carpenter by trade, academic/pastoral support coordinator and also an adult facilitator of teaching. James is bilingual. He is semi-retired and his interests include but not limited to; sport, music, politics, environmental issues.